(German - for english version klick here)
Paul Kalkbrenner war am Wochenende bei uns in der Stadt (fluc / soundframe) und er hat nicht nur an den Platten gedreht sondern parallel auch seinen neuen Film "Berlin Calling" vorgestellt. Maria hat sich den Film angesehen und uns ein kleines review zusammengestellt.
Review
Bin selbst ohne große Erwartungen in die Filmpremiere am Samstag ins Wiener Filmcasino gegangen und muss sagen, dass ich positiv überrascht wurde. Ein Film, der sicher den einen oder anderen zum Nachdenken anregt und trotz Tragik seinen Humor nicht verliert. Dazu kommt, dass Paul Kalkbrenner selbst die Hauptrolle spielt was den Film natürlich sehr authentisch macht. Unterstrichen wird das Ganze dann noch durch die Musik, welche dem Film zusätzlich eine besondere Note verleiht. Der Sound wurde meiner Meinung nach optimal auf den Film zugeschnitten. Waren es anfangs noch eher düstere Klänge die einerseits Verlorenheit des Künstlers ziemlich gut wiederspiegelten, wurden die Klänge im Laufe des Films immer hoffnungsvoller und optimistischer. Im Großen und Ganzen ein sehr gelungenes Werk mit einem herausragenden Paul Kalkbrenner in der Hauptrolle. (Text: Maria Novak)
Rahmenhandlung: Der Berliner Elektro Komponist Martin (Paul Kalkbrenner), genannt DJ Ickarus, tourt mit seiner Managerin und Freundin Mathilde (Rita Lengyel) durch die Tanzclubs der Welt und sie stehen kurz vor ihrer größten Albumveröffentlichung. Als Ickarus jedoch nach einem Auftritt im Drogenrausch in eine Berliner Nervenklinik eingeliefert wird, kommen alle Pläne durcheinander – Eine Tragikomödie im Berlin von heute. Vom Regisseur von "One Day in Europe" (Berlinale 2005, Offizieller Wettbewerb) und "Berlin is in Germany " (Berlinale 2001 Panorama Publikumspreis) Hannes Stöhr.
Filmstart 1. Mai 2009 in Österreich
Schikaneder (Wien)
W3 (Wien)
Apollo (Wien)
Geidorf (Graz)
Moviemento (Linz)
Berlin Calling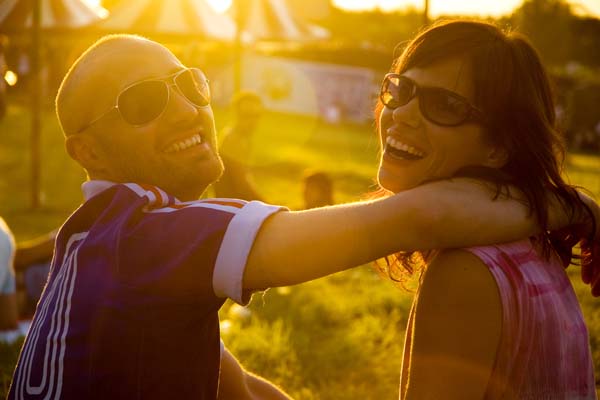 Berlin electronic music composer Martin (Paul Kalkbrenner), known as DJ Ickarus, is touring with his manager and girlfriend Mathilde (Rita Lengyel) from club to club around the globe and is about to release their biggest album to date. However, all of his plans are thrown out of kilter after Ickarus is submitted to the emergency ward of a psychiatric clinic high on drugs after a gig- A tragicomedy in Berlin of today.

From the director of 'One Day in Europe' (Berlinale 2005 in Official Competition) and 'Berlin is in Germany' (Berlinale 2001 Panorama Audience Award) Hannes Stöhr.

Paul Kalkbrenner, Rita Lengyel, Corinna Harfouch, Araba Walton, Peter Schneider, RP Kahl, Henriette Müller, Udo Kroschwald, Megan Gay, Maximilian Mauff, Peter Moltzen, Dirk Borchardt, Erdal Yildiz, Ernest Allan Hausmann, André Hoffmann, Caspar Bódy,
Drehbuch von: Hannes Stöhr
Regie: Hannes Stöhr
Produziert von: Sabotagefilms-Stoehrfilm
Preise: Festivals Locarno Piazza Grande 2008, Warschau Filmfestival 2008
more infos on http://www.berlin-calling.de/en
soundframe festival
Resolut Wien.